Assessing Your Needs
Real-world testing and observation of your print environment reaps real-world benefits.
Today's printers and copiers are smart computers with processors, memory, hard drives and proprietary operating systems and applications. Legacy copier vendors approach the environment with a "toner and drum" mindset and lack the skill sets to address the security challenges that come with flourishing endpoints with the rise of Bring Your Own Device (BYOD), the Internet of Things (IoT) and evolution of the cloud. information on printer paper information on copiers and printers is unsecured data.
Information stolen from copiers and printers is source of risk to any organization. PrinterLogix mitigates that risk with our complete life cycle assessment of all documents in your business informed by our IT services and security expertise.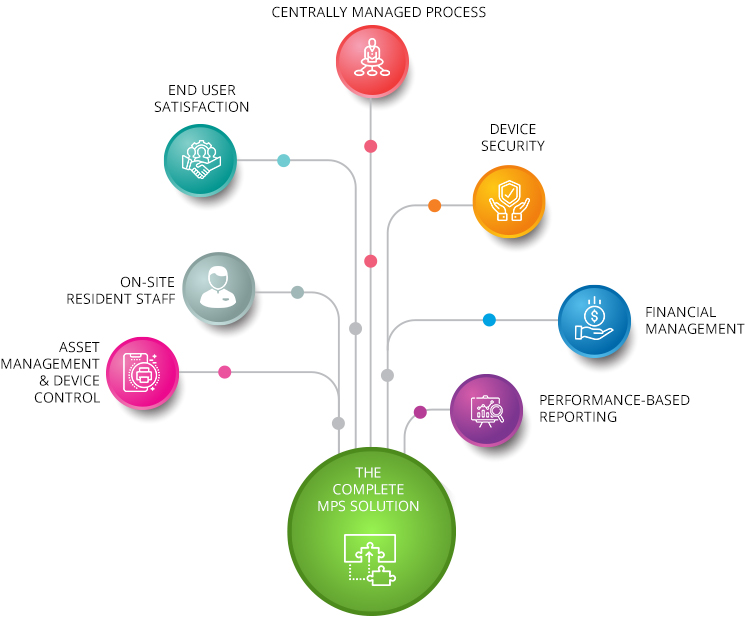 IT teams generally don't want to touch the printers and copiers given all their responsibilities, and since the managed print services business is highly commoditized, customers are looking for a solution provider that can provide added value with ongoing engagement and active account management. Managed print services providers must recognize that large companies have complex processes for getting support and small companies lack bandwidth. Customers want Managed Print Services to support the print needs of everyone in the organization and meeting service level agreements with auto toner replenishment, "fool proof" service.