mps360 Bolsters Endpoint Security
Managed print services can and should bolster endpoint security, not just lower costs and boost productivity. The connectivity and intelligence embedded in today's modern multi-function printers that deliver bottom line benefits are what make them an endpoint that must be secured. That's why PrinterLogix mps360 is about more than just upgrading devices and keeping the toner flowing.
mps360 audits and augments endpoint security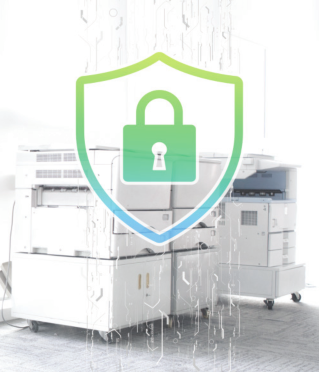 PrinterLogix takes a multi-pronged approach to security when deploying managed print services.
We start by evaluating and strengthening your print infrastructure—everything that supports printing, copying and scanning—including your devices, workstations and your network. Our approach to managed print services includes user authentication, device security and print server security, as well as securing network and communications in alignment with your organization's overall IT strategy.
Endpoint security is further
enhanced by leveraging technology to tighten up your workflows. PrinterLogix MPS360
helps you implement and automate printer use policies throughout the
organization, so that any document only ends up in the hands of the person
authorized to have access to the printed information. This includes making every
document traceable using digital signatures, system logging and enabling
regular auditing of all print activity.
Combine efficiency and productivity with security
Because it's part of a broader managed IT services provider, PrinterLogix knows your print infrastructure needs the same security that is applied to desktops, laptops, mobile devices and servers that span your organization. mps360 not only delivers the cost reductions and productivity gains customers expect from a managed print services engagement, but also the piece of mind that comes with effective endpoint security.
Download our printer security primer today to see how you can get started securing your print infrastructure today and improve endpoint security.