Document Management
PrinterLogix leverages HP enterprise technology are a comprehensive suite of offerings delivered in a consultative engagement. We defend customer networks with HP printers that are always on guard and able to stop an attack the moment it starts. HP Enterprise models can self-heal with unique security features, including:
Continuous Monitoring: With run-time intrusion detection and and HP Connection Inspector, we can detect and stop attacks within memory or outbound requests and forces a reboot to initiate repairs
Intelligent BIOS Loading: In reboot, HP Sure Start detects and prevents the execution of malicious code and self-heals the BIOS
Checking settings: HP's fleet management solution, JetAdvantage Security Manage, checks and fixes device security settings in a reboot
Whitelisting: Firmware is checked to make sure only authentic HP code is loaded into memory and will reboot and notify IT if compromised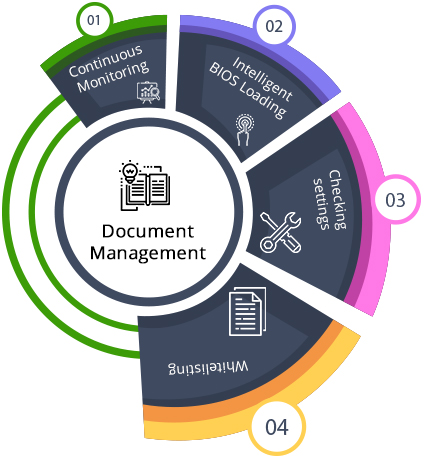 PrinterLogix prevents your information from becoming compromised with our security assessments and solutions. We set up a print environment that is monitored 24×7 and prevents documents from being printed until the proper code or password is entered at the device. We can also implement ways for responsible disposal of assets including purging the hard drive of information after it is printed.