Today's printers, copiers and imaging devices are smart computers with processors, memory, hard drives and proprietary operating systems and applications—that why today's managed print services need to go a lot further.
PrinterLogix launched MPS360 because we recognize customers need a holistic approach when supporting their printing and imaging infrastructure that's informed by their broader IT strategy. Just like Bring Your Own Device (BYOD) and the Internet of Things (IoT), smarter printing and imaging devices bring with them security challenges. Sensitive information can now be stolen from copiers and printers and put organizations at risk, so they need a managed print services provider who puts security top of mind.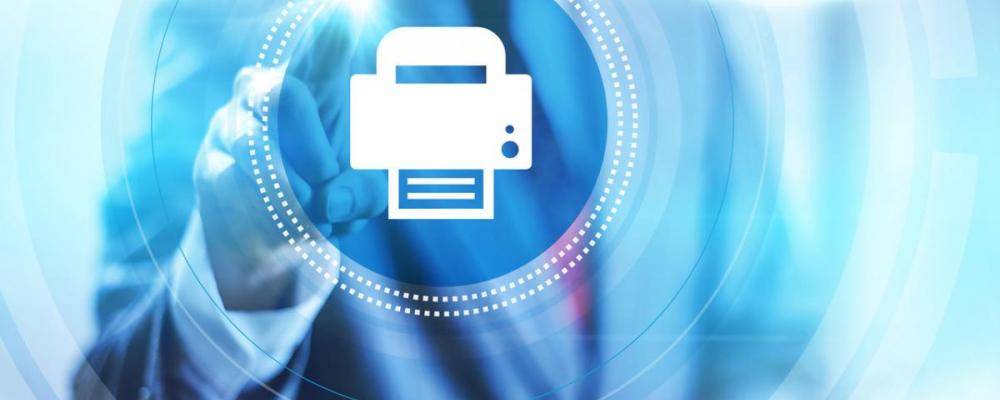 It's also about productivity and integrating all their printing and imaging devices into the broader workflow. MPS360 helps our customers fully take advantage of the document management features found in these smarter devices. That means we go beyond the typical "toner and drum" approach to managed print services.
PrinterLogix's MPS360 is a completely managed and secure technology-as-a-service approach to managed print services. It includes everything you need to create a secure and efficient print environment that's integrated with their IT infrastructure without adding to their IT team's workload. We can do this because we're part of a managed IT services organization—MPS360 includes products, transition services, proactive monitoring, security, supplies fulfillment, software and hardware upgrades, and onsite and remote support backed with custom Service Level Agreements (SLAs).
And the best part? You only pay for what you print. PrinterLogix's MPS360 helps you manage all your printing and imaging devices under a cost-per-impression basis, so you can move to an OPEX model from a CAPEX model for acquiring printing and imaging technology. We provide you with many of the advantages found in a traditional managed print service program and then take it to the next level:
We eliminate the need for dedicated help desk personnel to monitor devices with automated processes, which saves time for your IT or facilitates management team. They don't have to worry about toner or other supplies and parts inventories being overstocked or understocked.
We give you complete visibility and control of your imaging fleets with regular reports that can be used with a broader asset management tool, so you can make sure equipment is being used appropriately.
PrinterLogix also helps you become a more sustainable businesses because the reporting we provide helps reduce paper use, reduce pollution from toner and petroleum products, as well as reduces the use of earth metals and plastic.
Everything is secured by enterprise-class technology, including transmission and storage of data.
We like to call MPS360 a "white glove" managed print service that provides pay-as-you-go approach and advanced document management features with custom service level agreements that meet your business needs. And because we're part of a larger IT services organization, PrinterLogix can build you the right managed print services architecture, rather than thinking like a copier business that just wants to push "boxes."