Content can be in the form of a document, and a document can have content, but if you're looking at getting the most from your managed print services, it's important to understand how a document management system (DMS) and a content management system (CMS) can work in tandem.
There was a time when DMS was literally all about shuffling paper—what file cabinets stores which papers? Which drawer has a lock? Which storeroom do we put in the old files we may or may not need down the road? But in the era of the paperless office, a DMS lets you store, manage and tracks electronic documents.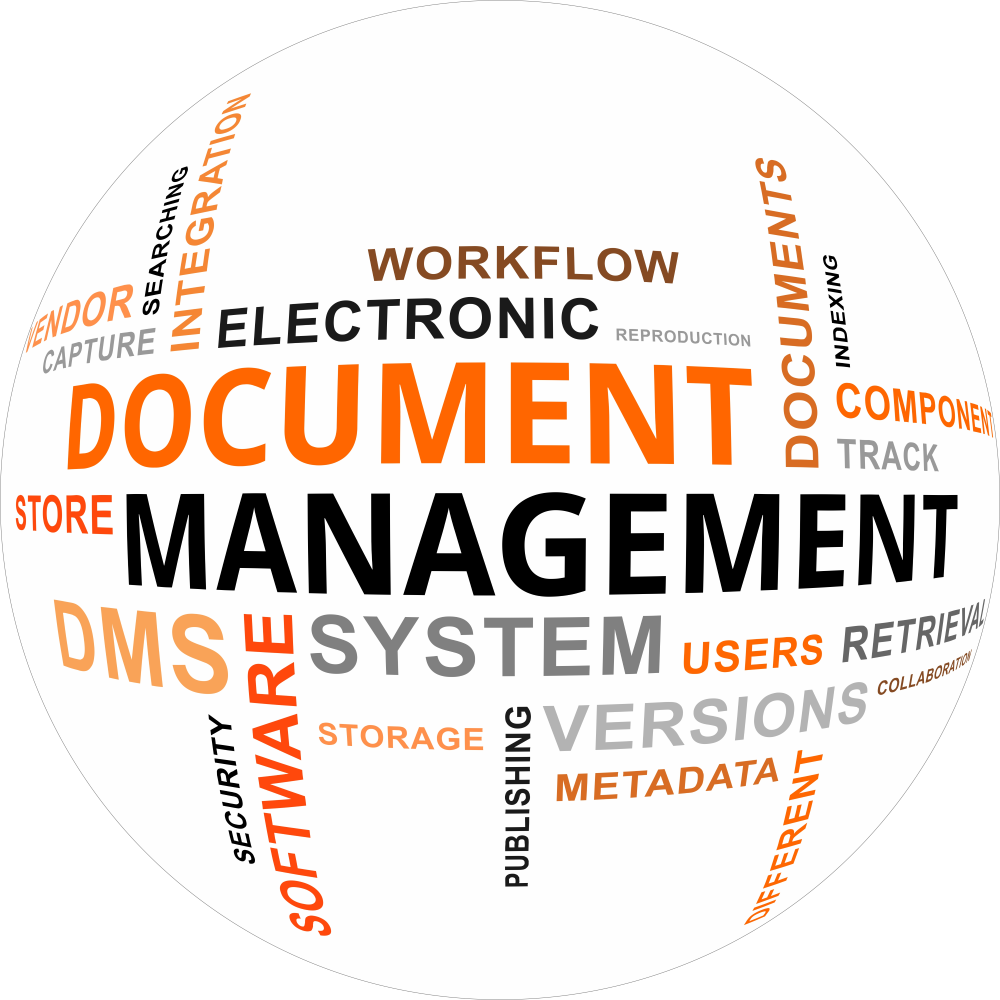 A CMS, meanwhile, is a product of the digital age and enables multiple users create and modify of digital content in a collaborative environment, often in the cloud. Although the features of a CMS can vary widely depending on the industry sector—legal versus publishing, for example—but table stake in any CMS include format management, editing and version control, and indexing, search, and retrieval capabilities.
A deeper dive into a DMS
A modern DMS may be an electronic, but many of the documents that are stored and managed often start out as a paper—they were initially captured by a document scanner or a multi-function device. This method of input is why your DMS should part of your managed printer services infrastructure.
Once that document is electronic, it's easier to manage and track using software. Beyond the initial document and content capture, DMS encompasses workflows, document repositories, and output systems—such as your fleet of printers—and information retrieval systems. A DMS also governs the processes used to track, store and control documents.
Most companies had a DMS before they adopted a CMS—the former is seen as a precursor the latter as it has some of the basic capabilities of a CMS, such as the ability to check in or check out a document and lock it so edits and changes by one person to don't nullify another's while keeping tracking of the different versions of a document since its conception. Similarly, you can go back to an earlier version of a document if need be. A DMS also provides complete audit trail so you have a complete picture of a document's lifecycle.
A DMS can be deployed as a small, standalone system in a single location or across a large organization on a global scale. Either way, they're augmented by having a managed print services environment supporting printing and scanning devices that support electronic document filing, including security and access control, version control, document lockdown and audit trails.
DMS and CMS become one
Until recently, a DMS and a CMS were separate entities, even if the organization had both. But increasingly, they are becoming one the same as having a unified system makes it easier to handle the deluge of information all businesses must deal with—electronic or not.
Document management is now included as component of a CMS, which for starters, encompasses more media types—images, voice and other multimedia files. While a DMS is the result of a paper world that years to be more electronic, the CMS was digital first.
At its core, a CMS is suite of applications for creating and managing digital content, both for within the enterprise for the web. Enterprise content management functionality supports company-wide collaboration with integrated document management, digital asset management and records retention. End users are provided with role-based access to digital assets, some of which may have been previously in hardcopy form. The web content management features of a CMS facilitate collaborative authoring for web content, whether it's for public consumption or internal dissemination behind the company firewall.
Like a DMS, a CMS has core functions such as indexing, search and retrieval, version control and publishing across different file formats, including HTML and PDF.
Completing the triad
Just as it made sense to roll the DMS capabilities handling hardcopy materials into the digital first CMS, it doesn't make sense for managed print services to sit in its own silo.
A good managed print services strategy is more than just making sure you have enough devices properly stocked with toner and paper. It's about having a fleet of multi-function input and output devices tied to a broader document and content management strategy.
Together with your DMS/CMS, a managed print partner can help you optimize, manage and improve the printing and procedures for document processing and digital information. Your print infrastructure is full of organization information that should be both harnessed and secured. Outsourcing your printing environment and document flow not only saves you money and peace of mind that information assets are secure, but helps you effectively leverage them as focus your energies on your business.