Just as transportation and logistics companies have fleets of vehicles spread out across cities that must be managed, so too do they have distributed print environments that need management.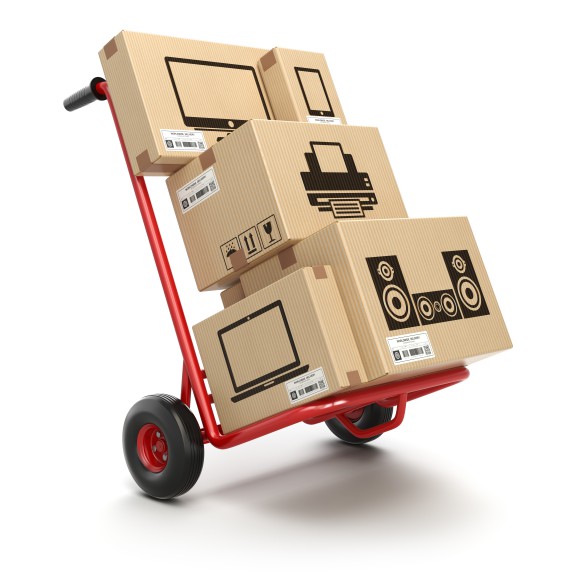 Although managed print services for logistics and transportation share many requirements with other industries, some needs are unique. National couriers, trucking companies and airlines all have distributed print environments that are critical to their daily operations and present opportunities for optimization. Done properly, managed print services for logistics and transportation can help companies gain competitive advantage.
Distributed print environments in the air, on the water and the ground
Despite the Holy Grail of the paperless office and the advent of e-tickets and mobile apps for package scanning, managed print services for logistics and transportation companies remains an essential pillar for the daily operations of airlines, couriers and trucking companies.
Major passenger travel organizations such as airlines and train networks still output documents through distributed print environments across their networks, whether it's boarding passes at airport gates or tickets being picked up at rail stations. Meanwhile, a great deal of travel is done by boat, and water travel generates large volumes of paper, even as cruise ships have moved toward a paperless approach.
All these forms of travel are also used for shipping and logistics to move packages large and small. For courier and trucking companies, it's their core business, and as much as they have gone increasingly paperless, they still use distributed print environments to print labels, bills of lading, invoices and other documents.
Smarter managed print services for logistics and transportation
What all these industries have in common is they want to reduce how much they print while understanding and securing what they continue to print, regardless of device, document or location.
An optimized, distributed print environment starts with a detailed, end-to-end assessment of the organization that creates a detailed picture of how much is being printed, by whom and where. From there you can begin to rationalize your fleet of devices and strategically place the right number in the right location. You can also begin to understand where you may need more than just printing capabilities—perhaps some offices require multi-function devices with scanning and copying capabilities too.
Most of all, you need to enable proper security and controls. Your distributed print environment is essentially a fleet of intelligent endpoints in the network that are just as much targets for threat actors and hackers as your office computers and servers. In additional to securing the digital data as it flows across the network, print output must also be tracked and secured so that you know who's printing what and where.
Keep your core business moving
Managed print services for logistics and transportation provides all of the baseline features that any business needs, including device monitoring and toner replenishment, while recognizing the industry-specific needs of a distributed print environment within airlines, couriers and trucking companies, or any other business that's focused on moving people or packages.
A managed print services partner that's allied with an experienced IT services organization can help you get your arms around your distributed print environment so that you can optimize your fleet, control your output and secure your documents. You can move forward with complete visibility so that your staff can focus on the core business of moving people and packages.
RJ Sahi is practice manager for PrinterLogix